Denver Moon: Murder On Mars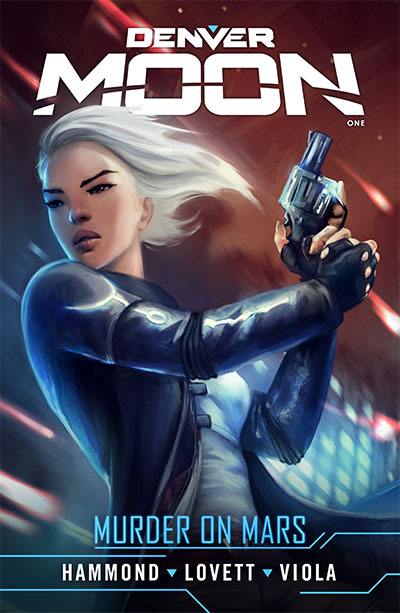 A murderer stalks the botsie parlors of Mars, viciously dismembering prostitutes and salvaging their body parts. Denver Moon, P.I., is hired to solve the homicides, but when the victims are robots, can it really be called murder?
3-issue comic mini-series.
Written by Warren Hammond and Joshua Viola
Illustrated by Aaron Lovett
Letters by Jaymes Reed, Kathryn Renta and Joshua Viola
Intro art by Matt Van Scoyk
Cover art by Matt Hubel
Storyboards by Branden Bendert and Aaron Lovett
Concept art by Branden Bendert and Aaron Lovett
Collected with other issues in the graphic novel Metamorphosis.
Read the short story that inspired the comic.
Visit the official Denver Moon website.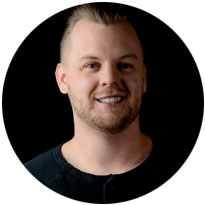 Joshua Viola is a Denver Post bestselling author, Colorado Book Award winner, and the owner of Hex Publishers.