Psi-Wars: Classified Cases of Psychic Phenomena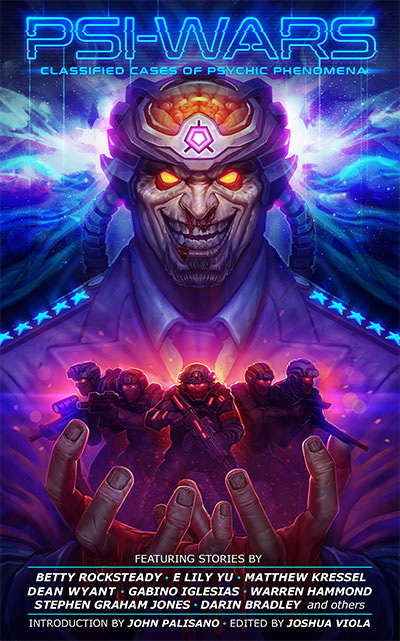 From Atlantis to the Third Reich and beyond, these thirteen original tales of cerebral science fiction and horror explore the evils that abound when humanity wields extraordinary minds as weapons, whether to wage war or prevent it. Steeped in psychic savagery, telekinetic combat, and extrasensory espionage, PSI-WARS imagines corrupt governments and daring operatives, gods and soldiers and hackers and spies. The authors don't flinch when they peer around the darkest, most violent corners of the human psyche. Will you?
Edited by Joshua Viola.
Cover art by AJ Nazzaro and Aaron Lovett
Story art by Aaron Lovett
Release Date: 5/12/20
308 pages
ISBNs: 978-1-7339177-7-3 (Print), 978-1-7339177-8-0 (eBook)
Table of Contents [+]
FOREWORD
Dean Wyant
INTRODUCTION
John Palisano
THE CALABRIAN
Warren Hammond
AND WHEN YOU TEAR US APART, WE STITCH OURSELVES BACK TOGETHER
Betty Rocksteady
VERY SURELY DO I NOT DREAM
Matthew Kressel
CRADLE TO GRAVE
Angie Hodapp
PSNAKE EYES
Keith Ferrell
PROTECTORS OF ATLANTIS
Mario Acevedo
THE JARHEADS
Sean Eads and Joshua Viola
UNDER THE LOTUS
Darin Bradley
THE VISIONS OF PERRY GODWIN
Dean Wyant
TO JUMP IS TO FALL
Stephen Graham Jones
AWAKE
Gabino Iglesias
BLUEBIRD KILLING IN THE DEAD OF NIGHT
Gary Jonas
THE TALKING WAR
E. Lily Yu
"An engaging blend of stories whose cinematic qualities are so strong I'd love to see an entire festival devoted to them."
—Steve Rasnic Tem, award-winning author of FIGURES UNSEEN, UBO, and THE NIGHT DOCTOR & OTHER TALES
"A collection of chillingly compelling stories you really don't want to come true."
—Wil McCarthy, author of THE COLLAPSIUM
"Jagged, fresh, cutting, and very, very dark. PSI-WARS will make you think, and then wish you hadn't."
—D.J. Butler, author of WITCHY EYE
"Exceptional SF that enlivens, fascinates, and unnerves."
—KIRKUS REVIEWS, starred review
"Editor Joshua Viola redirects his formidable physical combat skills to wage war on a new battlefront—extrasensory perception and the untapped frontiers of the human mind."
—Steve Alten, New York Times bestselling author of MEG and DOMAIN
"These are dark, brooding, satisfying stories of confrontation, death, and wonder. Each holds a twist that most readers won't anticipate, making them standouts both individually and as part of this extraordinary collection, which is highly recommended for sci-fi and horror fans alike."
—Midwest Book Review
"The breadth of these stories is impressive. Readers will be taken in by the paranoid appeal of this offbeat anthology."
—Publisher's Weekly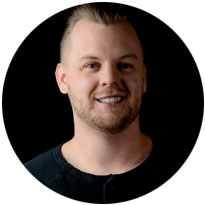 Joshua Viola is a Denver Post bestselling author, four-time Colorado Book Award finalist, and the owner of Hex Publishers.