Shadow Atlas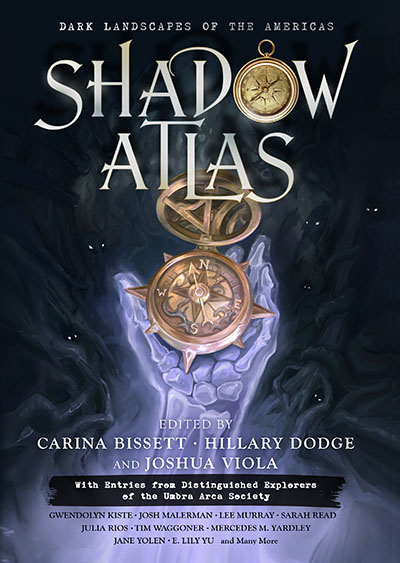 Ancient peoples knew there were lands given over to shadow and spirit. The world is full of haunted places that exact a terrible toll on trespassers. Our forebears paid a heavy price to earn the wisdom and the warning they bequeathed to future generations.
Time transformed their precious knowledge into superstition, but there are those whose hearts beat in rhythm with the past and whose vision is not clouded by modernity. Seeking to reclaim humanity's early secrets, the Umbra Arca Society was forged. For centuries, this private league of explorers dedicated their lives to uncovering the oldest mysteries of the Americas. Armed with boldness and guile, and equipped with only a compass, a journal, and devotion to truth, these adventurers braved cursed landscapes, dared unnatural adversaries, and exposed hidden civilizations.
Many did not survive.
None were forgotten.
Their stories are maps revealing the topography and contours of landscapes unimaginable and dark. The Shadow Atlas collects their adventures.
Table of Contents [+]
NEW GROWTH
Dr. Sara Cleto and Dr. Brittany Warman
THE SHADOW ATLAS I
Jane Yolen
DAUGHTERS OF THE BEAR
Lee Murray
MOON-EYED WOMEN
Kay Chronister
THE KEEPER
Angie Hodapp
WILL-O'-THE-WISP
Tiffany Morris
THE MAN WHO WASN'T THERE
Betty Rocksteady
GOD SPELLED BACKWARD
Tim Waggoner
THE TIME THAT IS LEFT
Sarah Read
CINNABAR
Colleen Anderson
THINGS TO DO IN PLAYLAND WHEN YOU'RE DEAD
Gwendolyn Kiste
LOS VIGILANTES OSCUROS
Angela Yuriko Smith
SAND AND SALT
Mercedes M. Yardley
A NUGGET OF WISDOM
Sean Eads
YOU OUGHT NOT SMILE AS YOU WALK THESE WOODS
Annie Neugebauer
THE SHADOW ATLAS II
Jane Yolen
INVASION
Angie Hodapp
XIPE TOTEC
Mario Acevedo
THE HOLLOW PLACE
Gerardo Horacio Porcayo
BLOOD OF ANGELS
Owl Goingback
WAAY CHIVO
Jimena Jurado
XTABAY
Julia Rios
GUARDIANS OF MUNDO MAYA
Gerri Leen
BLOOD, LIKE CHOCOLATE
Stephanie M. Wytovich
THE SUGAR CASTLE OF ST. LUCIA
E. Lily Yu
LA CIGUAPA
Christina Sng
THE SHADOW ATLAS III
Jane Yolen
LA SAYONA
Christina Sng
THE DRUG DEAL
Marge Simon
BLOOD SISTERS
Christa Wojciechowski
DIABLO BALLENA
Jeanne C. Stein
TASTE OF SORROW
Warren Hammond
THE MASSACOORAMAAN
Christina Sng
FOR THE FIRES OF FLOREANA
Cameron E. Quinn
THE SCARLET TANAGER
Starlene Justice
YA-TE-VEO
Anastasia Garcia
YACUMAMA
Christina Sng
NO MORE PRYING EYES
Maxwell I. Gold
MOON UNDER MANGROVES
Juliana Spink Mills
IARA
Kathryn Reilly
DOOR TO DOOR
Josh Malerman
EL CULEBRÓN
Christina Sng
PUERTO COLÍCO
David Davies
A GEOGRAPHY OF UNKNOWN MAPS
Alvaro Zinos-Amaro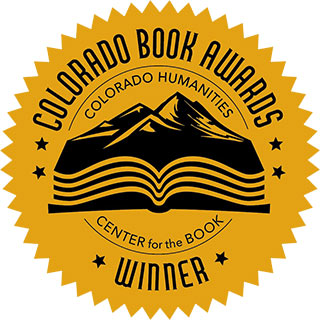 2022 Colorado Book Award winner
Edited by Carina Bissett, Hillary Dodge and Joshua Viola
Illustrations by Aaron Lovett
Release date: November 30, 2021
Published by Hex Publishers
Hardcover ISBN: 978-1-7365964-3-2
Paperback ISBN: 978-1-7365964-1-8
eBook ISBN: 978-1-7365964-2-5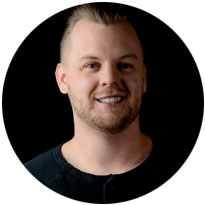 Joshua Viola is a Denver Post bestselling author, Colorado Book Award winner, and the owner of Hex Publishers.