Denver Moon: The Saint of Mars (Book 2)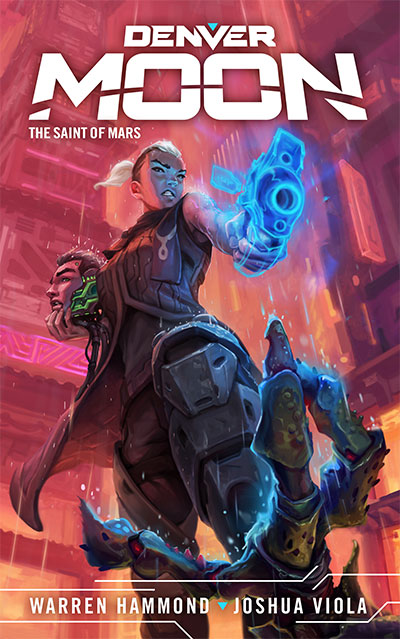 Book Two in the Denver Moon series.
Six months have passed since Denver Moon, P.I., smashed The Minds of Mars into the red planet, destroying the ship's horrific cargo and delaying the alien danger of human mind control. Now, in the dark underbelly of Mars City, Denver and her faithful AI-installed pistol, Smith, are hot on the trail of a suspect they believe is responsible for the disappearance of numerous citizens in Red Tunnel. But as they close in on the culprit, they uncover an even greater threat. An android revolution is stirring within the ranks of the Church of Mars, and its leader is an old enemy who aims to settle scores and shatter the fragile balance of power on Mars.
Written by Warren Hammond and Joshua Viola
Cover by Aaron Lovett
Visit the official Denver Moon Website.
Read the Denver Moon comics: issue one, issue two, and issue three.
Paperback ISBN-13: 978-1-7339177-0-4
eBook ISBN-13: 978-1-7339177-1-1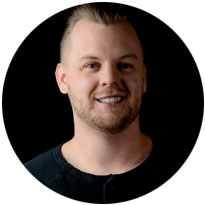 Joshua Viola is a Denver Post bestselling author, Colorado Book Award winner, and the owner of Hex Publishers.