Space & Time Magazine: Issue #142
"The Music of the Spheres" by Sean Eads and Joshua Viola
Space and Time #142 marks a triumph for current editor-in-chief Austin Gragg who navigated the literary wilderness to bring these finds to the page. Includes art, poetry and prose by Linda D. Addison, Frances Lu-Pai Ippolito, Gordon Linzner, John Grey, Debasish Mishra, Andrea Mungiello, Dennis Maulsby, Sean Joseph Pino, Michael Wyatt, Marge Simon, Benjamin Henry, Sean Eads, Joshua Viola, Purbasha Roy, Colleen Anderson, Daniel M. Kimmel, Lena Ng, Marcus Whalbring, E. E. King, Maria Zoccola, Terrie Leigh Relf, Aaron Sandberg, Angel Leal, Rina Inae, Kelly Talbot, Francis W. Alexander, Maxwell I. Gold, Mary Soon Lee, Jay Sturner, LindaAnn LoSchiavo, Geneve Flynn, Briant Laslo, Randall Andrews, Chong May Yin, Carina Bissett, Archie Abaire, Seth Jani, Angela Acosta, John Urbancik, Ara Hone, Lynn I. Hsu, Carol Edwards, Allen Beck, Kyra Starr, Shikhar Dixit, Arthur Haywood, Brad W. Foster, Al Sirois, Mark Levine, and Doug Draper.
December 2022 (Yuriko Publishing)
ISBN-13: 978-1959048077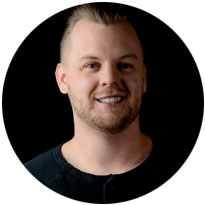 Joshua Viola is a Denver Post bestselling author, Colorado Book Award winner, and the owner of Hex Publishers.